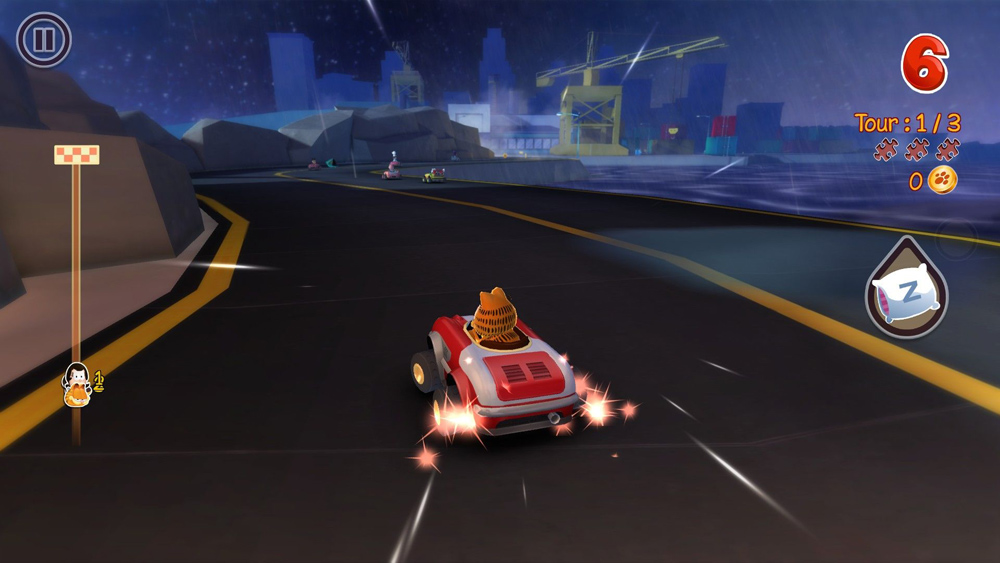 Racing Kart games are the perfect genre for an established series with a bunch of recognizable characters to come together without any reason. We all know about Mario Kart and Crash Team Racing, but some other series such as Shrek, Nickelodeon and even M&M's have also had their own kart racers (to varying degrees of success). Now it's the time for the lovable lazy cat and his crew to jump behind the wheel and take their turn at driving in Garfield Kart.
The game is based off the Garfield comic books and will feature over 8 playable characters and 16 varied tracks all with their own alternate paths and shortcuts and of course a bunch of weapons to mess up your opponents with. There are also some items you can obtain to help customise the furry feline and his friends. While it all sounds pretty standard so far, what's cool is that the game will feature a cross-platform 6 player online mode so you can race with anyone regardless of what device they are playing on.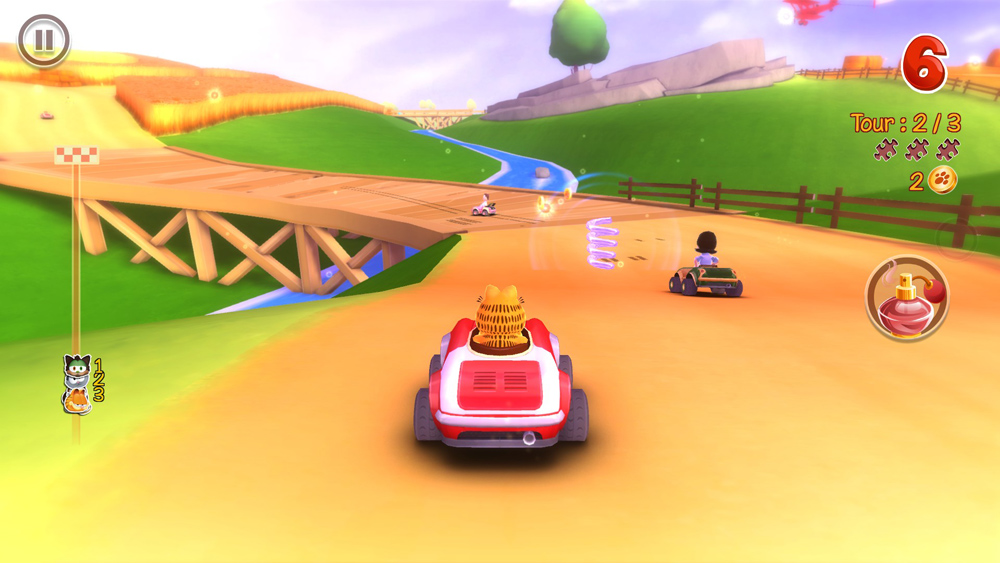 Garfield Kart has been pushed back to a November release on PC, MAC, iOS and Android. Do you think it was worth Garfield getting off the couch for this game or will those toys that people used to stick to their car windows with suction cups be the closest thing to driving this cat should ever get to? We shall wait until November to find out.