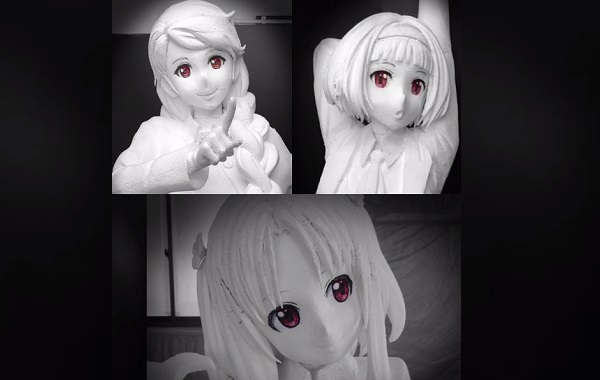 It has only been out for three episodes, but Galilei Donna is proving to be popular in Japan, as shown by three life sized models being made of the main characters.
The Ferrari sisters Hozuki, Kazuki and Hazuki will all be made into 1:1 ratios of the characters in the anime and are said to be ready on the 2nd and 16th of November. They will be displayed in the NoitaminA Shop and Café Theatre located in Odaiba; where the sisters will be sharing a spot with a statue of Menma from the anime Anohana.
A one hour live radio show will broadcast outside the shop/café theatre on the 3rd of November, with Hidaka Rina (the voice of Hozuki) as the special guest. The currently airing anime is based around three descendants of Galileo Galilei, who are being targeted by an organization that are searching for an ancient artifact Galileo supposedly found.