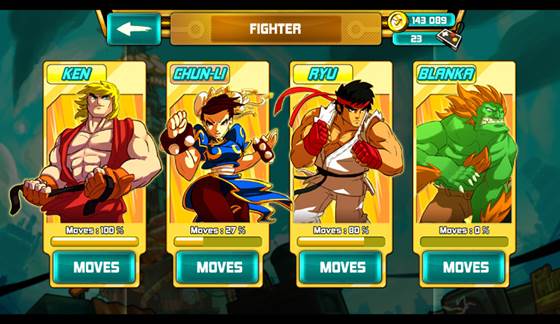 The Game Bakers, the team behind the mobile fighting beat 'em up Combo Crew, have announced today that their game will be receiving four new characters from the Street Fighter universe. After collaborating with Capcom to bring Viewtiful Joe out as a playable character, they're happy to announced the arrival of Ryu, Ken, Chun-Li, and Blanka. The mobile beat 'em up, where you use your fingers with tap and double-swipe techniques to fight, is a natural fit for Capcom's stable.
The game is normally available for 1.99$ (1.79€) but to celebrate the new fighters, it will be free this week on the Apple App Store and have a 50% discount on Google Play. Each of the additional characters (including Viewtiful Joe) are available as in-app purchases for 0.99$ (0.89€) each.
To see the new fighters in action, be sure to check out the trailer below this article. You can also nab the game from the Apple App Store and Google Play.