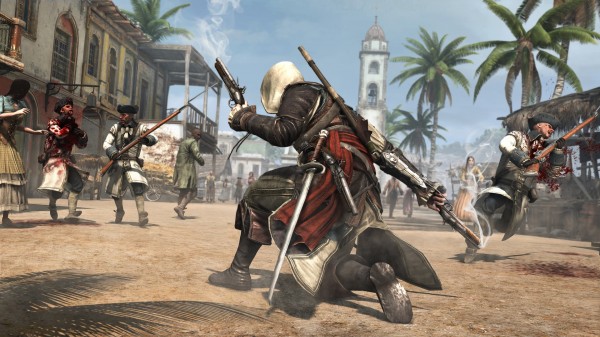 We are now one week away from the release of the next game in the Assassin's Creed saga, but that doesn't mean that it is too soon to put out a launch trailer, seeing as Ubisoft just has. From sailing the high seas, to defying the crown Assassin's Creed IV: Black Flag is looking to give the ultimate pirate experience that one can get from a virtual Caribbean.
The trailer itself is narrated not by Edward Kenway himself, but one of his pirate lady friends apparently sending a letter on the eve of her hanging, for being a pirate and all. Then of course focusing on Edward as he goes about making a killing at piracy throughout Assassin's Creed IV. Needless to say it all looks very exciting.
Those wanting to see the launch trailer for themselves can find it embedded below. Assassin's Creed IV: Black Flag is set to release next week, October 29th, 2013 for Xbox 360, PS3, Wii U, PC, and as a launch title for both Xbox One and PS4. Though the Season Pass is already available for those that want to make sure they're ready in advance.