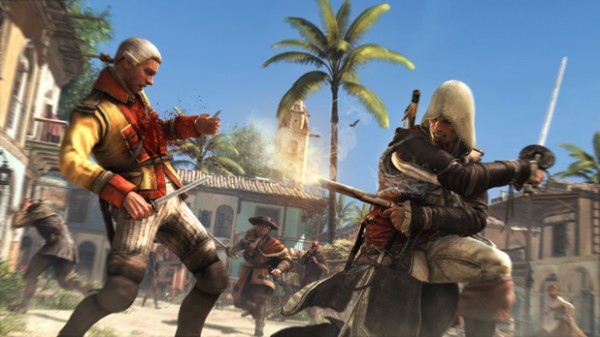 It looks like we'll be swash-buckling and plundering and sailing the seven seas a little earlier than planned, as Ubisoft's Assassin's Creed IV: Black Flag on current-gen platforms has received an earlier release date. This much was confirmed at the end of the latest story trailer released today.
Originally slated for October 31, the Xbox 360 and PlayStation 3 versions of Assassin's Creed IV: Black Flag will now dock on our shores – and the rest of the world's for that matter – on October 29. Check out the 'Edward Kenway' story trailer embedded just below this article, and our hands-on with the Naval & Fort demo from this year's EB Games Expo 2013.
This is a sponsored post but opinions are my own.