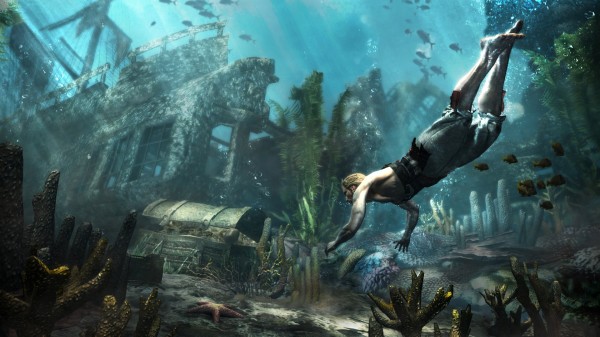 While the last video for Assassin's Creed IV: Black Flag showed an extended look into the new a different gameplay of the open world. Ubisoft has released a new video of The Black Flag Diaries variety with the developers talking a bit about some of these different elements.
Assassin's Creed IV seems to just keep having more and more depth as the video brings up how each of the locations looks a bit different based on the culture and location, such as the biggest port Havana with it's European feel, plus the addition of plantations for the pirates to plunder. It's great to hear more about the new stuff from several different devs instead of just one who's showing it off in a demo.
Those wanting to see the video for themselves can find it embedded below. Assassin's Creed IV: Black Flag is set to release for Xbox 360, PS3, Wii U, PC, Xbox One and PS4 later this year.