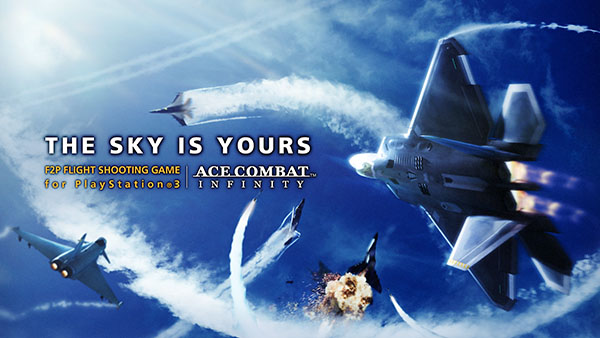 Namco Bandai has detailed their upcoming free-to-play, PlayStation 3 exclusive entry to the Ace Combat franchise, Ace Combat Infinity. We last saw the second trailer last month. Due out later this year, another trailer and the first set of screenshots have just been released.
The downloadable flight combat game will feature a new story campaign and team co-op multiplayer that borrows elements from older Ace Combat titles, such as super weapons, mixed with our real world such as in Ace Combat: Assault Horizon. Wait, don't leave! Apparently the controversial DFM (dogfight mode) is gone, leaving many fans relieved.
The Story Campaign Mode will include an original scenario that sees players take on a series of solo missions, while the online multiplayer will have them form two teams of up to four players competing for air superiority.
Check out the trailer and screenshots below. Can you recognise your favourite fighter jet? I can't, not until we see the SU-35.