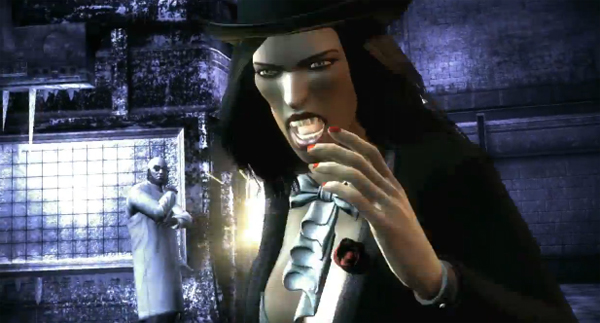 UPDATE: We can now confirm that Zatanna will be available for download, next Tuesday, August 13th for 400MSP on Xbox360, or $4.99 on PSN. Still no word on when she will be available for Wii U owners.
Since Injustice: Gods Among Us was announced, DC fans everywhere begged, and pleaded for Zatanna to join the game. Well it seems that Warner Bros. and Netherrealm Studios have been listening to their fans, as everyone's favourite magician was announced as the next addition to the game's roster.
Zatanna will be available as DLC, but much like Martian Manhunter (who was also demanded by the fanbase) does not come with the season pass. Zatanna's moves look like they stay very true to the character, and have her casting magical fireballs and throwing cards like nobodies business.
Warner Bros. were kind enough to put out a trailer for Zatanna, which you can check out below. No word yet on when the mistress of magic will be available for download, but if it is anything like previous DLC for the game, you wont have long to wait. Are you a fan of Zatanna? Will you be repping the lady in the black top hat and fish-nets, or will you pass? Let us know in the comments below, as well as your answer to possibly the most important question; should I have written this whole article backwards?
We will keep you posted on when Zatanna becomes available for play, so as always, stay tuned to Capsule Computers for all the Injustice News as it becomes available.