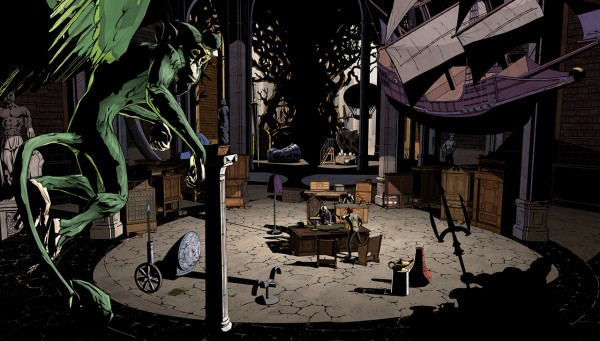 Things have been very silent from Telltale Games on the The Wolf Among Us front as we haven't had much besides the screenshots from back in May. That however has changed today with the release of its premiere trailer, which gives a nice look at just who the main character is, Bigby Wolf.
Sheriff of the Fable-d community tasked with keeping its peace, players will be able to experience the chain of events that preceded the beginning of the Fable comics from Vertigo, a branch of DC, itself part of Warner Bros. From pigs, to flying monkeys, from princesses, to The Big Bad Wolf, The Wolf Among Us has everything a fairy tale conglomeration could want.
Check out the trailer embedded below, to see a taste of what The Wolf Among Us will hold before the first episode is released for XBLA, PSN, PC, and Mac. Those going to Pax Prime will be the first to see the game in action as it will be showing at the event.