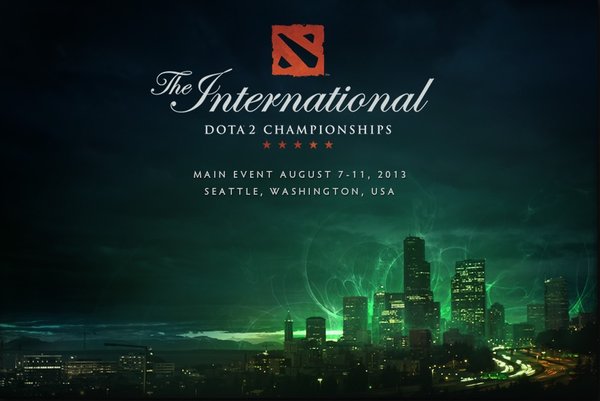 DOTA 2's third international event has reached the end of its group stages after three hugely exciting days of MOBA carnage. Qualifying for the double-elimination playoffs we have the following teams:
Western Teams:
Natus Vincere (Na'Vi) – Ukraine
Fnatic – Australia, UK, Holland
The Alliance – Sweden
Eastern Teams:
DK – China
LGD – China
TongFu – China
Invictus Gaming (iG) – China
Orange – Malaysia
So far, this year's internationals has been riddled with extremely short games with many of the early streams seeing several matches in a row being called before the 30 minute mark. More often than not it has seemed that the match has been won and lost in the draft before a single hero has been killed. As a result teams have noticed the downfall of their composition before most of their opposition has even reached their base towers.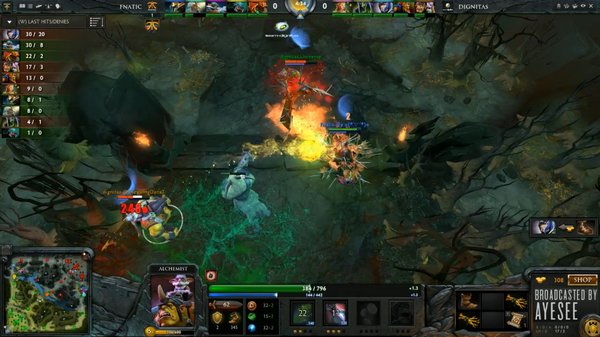 Notably, there has been a huge transition in power between the western teams and the eastern teams. Swedish team The Alliance have absolutely dominated these group stages, going into the playoffs unscathed at 14 wins and 0 losses. On the other hand, looking at the bottom of both groups we can see MUFC and Rattlesnake who could not find any luck, getting beaten in all areas by eastern and western teams alike. MUFC were the real shock of the tournament, managing to lose all 14 of their matches despite picking up 3 tournament golds since their reformation in March. Whether this strange shift in power is a sign of things to come in this tournament or whether it was just a result of complacency from the Eastern teams is yet to be seen, but with teams like TongFu and DK really bringing their A-game at times that could all change  in the next round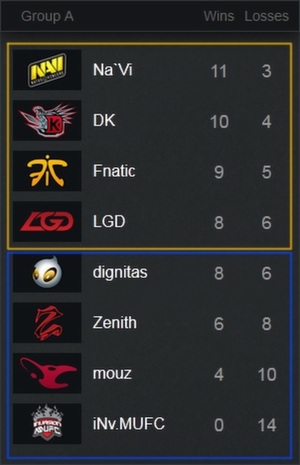 Because they placed first in group A, Na'Vi will get to take their pick of Fnatic or LGD in the next round, with DK being left with the other. Likewise, Alliance will get to choose either Orange or last year's champion Invictus Gaming. Personally, my money is on Na'Vi to take the title, but with a 14-0 start counting The Alliance out would be criminal at this stage.
This year's prize pool is not only the biggest jackpot that DOTA has ever seen, but it is the biggest single event prize in the history of e-sports, currently standing at US$2.8million. This is especially impressive when you consider that DOTA 2 was only actually fully released on PC a few weeks ago. You can help contribute to this fund while also grabbing yourself some cool taunts, and other items by purchasing The International 2013 Interactive Compendium from the DOTA 2 micro-transaction store (Note: You must have DOTA 2 installed on Steam for this item to be used).