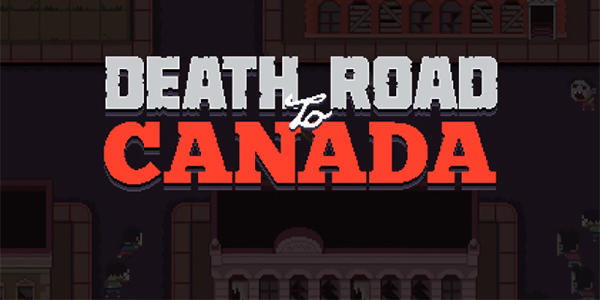 A new game from Rocketcat Games has been put onto kickstarter. This new game titled "Death Road to Canada" has been called a perma-death road trip survival simulator. There is not a single thing about that sentence that isn't amazing. You must embark on a trip across the country and survive against post-apocalyptic creatures.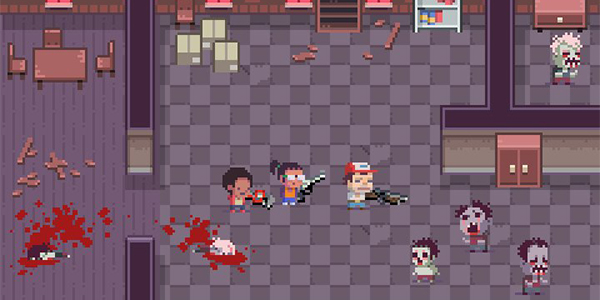 You can recruit up to 5 other survivors to help you as you scavenge for supplies and deal with massive groups of classic zombies. All of the survivors you find have randomized names, appearances, personalities, and traits that will both help you and hurt you on your adventure. There is a lot of replay value since everything in the game is randomized.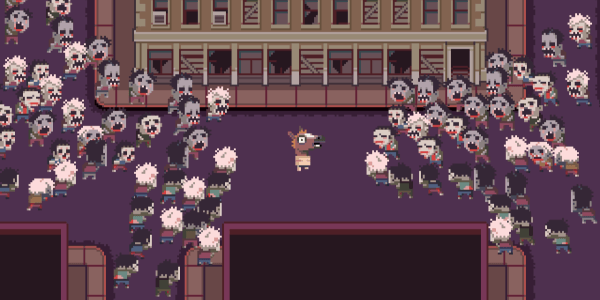 Every play, is a whole new game. You can back this project by heading over to the kickstarter page here. Did I mention that you can also get a pet dog to help you? Oh, and that dog can get more dogs, as you create a dog army. All of the madness will be available to PC, Linux, Mac, iOS, and Android.