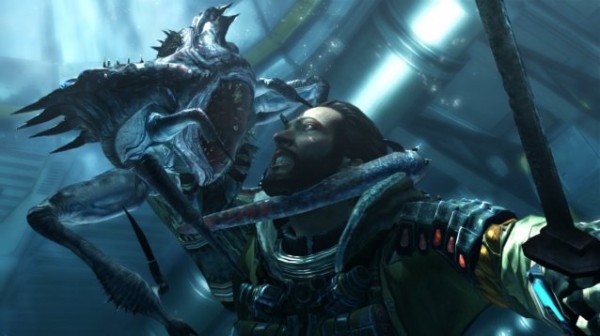 Jim Peyton took his job on the sub-zero, unforgiving ice planet of E.D.N. III knowing full well that his life was going to get hard, fast! But I don't think he knew exactly what lied ahead.
Now, you can look through the eyes of the Lost Planet 3 protagonist himself as he 'fights for the right to survive'. Watch the 'Monologue Trailer' embedded at the bottom of this article – the first entry in a series from the Coronis Diary, chronicling Jim's experiences at the NEVEC base and beyond as he discovers dark secrets within the icy caves of the terrain. What will be revealed gives more insight into the colonial history of the planet.
Lost Planet 3 comes to us from Capcom, releasing August 29th in Australia for the PS3, Xbox 360 and PC. Check in within 24 hours for our hands-on impressions of the recently unveiled multiplayer portion of the game.