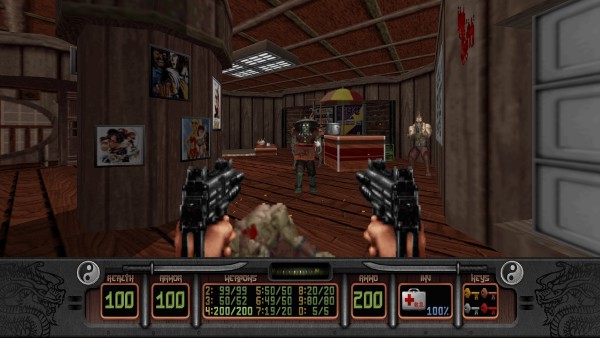 While the reboot for Shadow Warrior is still on its way, it seems that publsiher Devolver Digital doesn't want to keep fans waiting without something to entertain themselves, which is why Shadow Warrior Classic Redux has just been released onto Steam thanks to General Arcade, the same developer that created the Duke Nukem 3D: Megaton Edition.
Shadow Warrior Classic Redux adds improved graphics, its two expansions (Wanton Destruction and Twin Dragon), Steam achievements, and Steam Cloud. Don't expect it to be forgotten after its release however as the developers are looking to add additional features such as online multiplayer through Steamworks and Linux support. Those not familiar with the game or wanting to see how it looks now can also watch the trailer embedded below to see the game in action.
Shadow Warrior Classic Redux is now available on Steam for $9.99 for both PC and Mac, plus those wanting to relive the original game from 1997 can find that on Steam for free.