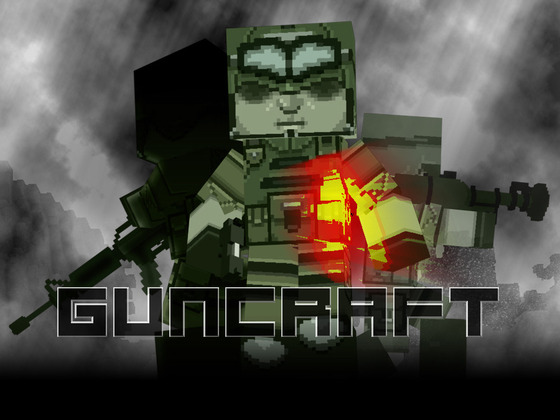 Exato Game Studios and Reverb Publishing have today announced a new feature that demonstrates the sheer level of creative possibility available in the recently Greenlit and highly anticipated Guncraft. The new Smithing feature (which was revealed in the latest teaser trailer – see below) allows Guncraft players to design, construct and tailor their own unique, signature weapons – brick by brick.
A variety of variable weapon properties will be available to players for experimentation, which includes rate of fire, ammunition type, explosive damage, custom sights and even the weapon's size. Each individual feature itself can also undergo deep customization. Players can literally craft anything from futuristic miniguns or even something as outrageous and entertaining the infamous grenade launching catgun from PAX East. The only limit here is the player's imagination, and perhaps time.
The in game Gun Smithing feature is the very same tool set used by the Exato Game Studios development team, so no half measures here. Players can look forward to unleashing their awesome and explosive creations when the title officially launches for Windows PC on July 11, 2013.
John Getty, Executive Producer and Lead Game Designer of Exato Game Studios, spoke recently regarding the title's recent Greenlight victory:
"We are so thrilled about being Greenlit, it is a dream come true. We literally couldn't have done it without the support from our amazing fans[…]Being Greenlit on Steam is really going to unlock the full potential that Guncraft has to offer. Expect a lot of epic things to come in the future.
Players can pre-order Guncraft now through Desura, GOG, Green Man Games, Rain Digital Games, Gamefly and of course, the Guncraft Website.