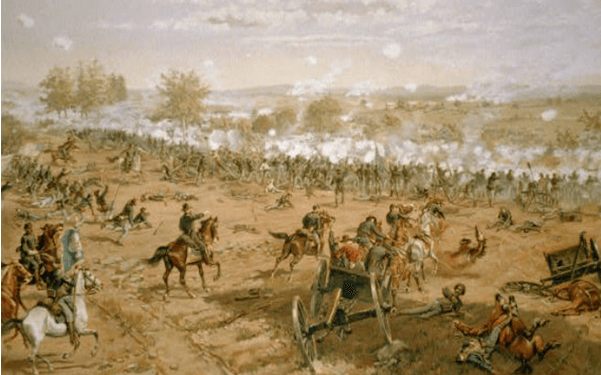 On the 150th anniversary of the Battle of Gettysburg, Shenandoah Studio announced that the iOS wargame, 'Gettysburg: The Tide Turns' is taking on board Kickstarter for support.
Based on the success of their previous project Battle of the Bulge, Shenandoah Studio is determined to reach the same high standards of generosity from Kickstarter backers, aiming to raise $20,000 before the campaign ends August 6.
The hex-based wargame brings to life the major Civil War conflict in Gettysburg and plans to feature:
Historical context and content
Beautifully rendered maps and interfaces in period style
Play as the Union or Confederates across the entire scope of the battle
Innovative movement system that randomises turns for increased tension
Online multiplayer via Game Centre
Available on iPhone and iPad
Different modes of difficulty for casual or hardcore players
The campaign will be live today, as of 9am EST (11pm AEST), however you can preview the draft project and share feedback with the designer Eric Lee Smith on Kickstarter.