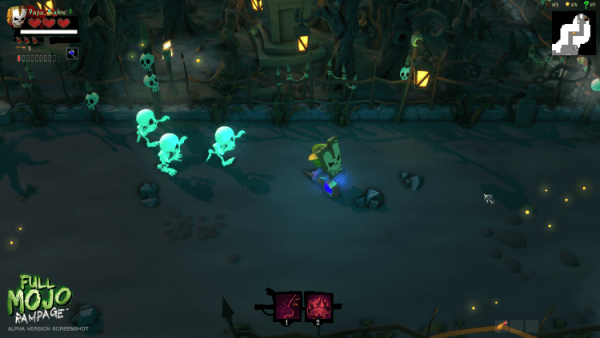 Over the Top Games have been keeping the lid closed on their upcoming project, Full Mojo Rampage. All they have been willing to say is that it is a rogue-like action adventure game.
They are opening the jar of secrets just a bit, having released a classy black and white teaser trailer to stir some excitement for the project. The trailer features our masked hero on the run from an angry mob of enemies until he finds a voodoo doll that turns him into something else.
Full Mojo Rampage is listed as coming soon, but the playable alpha for Windows will be launched some time next week.