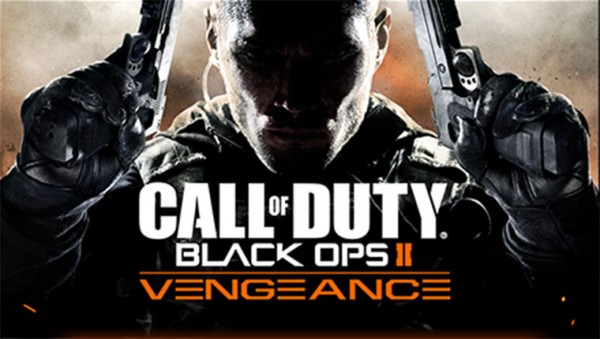 If you thought Treyarch and Activision were done with Black Ops II, you would be wrong as even more content has been dated for the Playstation 3 and PC versions of the game, bringing new maps and modes to the much loved FPS. Of course this also means new weaponry and a bit more story, so fans should be happy to know that the Vengeance map pack will be releasing on August 1st.
Here are some details on the maps, as well as the extras that will come with the map pack:
Cove: The stage is set for all-out conflict on this small, forgotten island in the middle of the Indian Ocean, with players battling it out amongst the wreckage of a jet that crash-landed during a smuggling operation gone wrong.
Detour: A destroyed suspension bridge, high above an East Coast waterway, packed with scattered vehicles, exposed iron and collapsed pavement where the head-to-head action will play out on multiple levels.
Rush: Get ready for fast, close-quarters engagements in this paintball course turned full-combat arena, giving players new opportunities and challenges to use the cover to their advantage.
Uplink: In this re-imagined adaptation of the fan-favorite multiplayer map "Summit" from the original Call of Duty: Black Ops, players clash deep in the rain-soaked jungles of Myanmar, high atop a hi-tech mountain facility.

Treyarch continues to expand the Zombies story world in imaginative, mind-tripping ways with "Buried." Once players meet up with the four survivors of Tranzit, they'll begin to encounter the undead residents of an abandoned underground Old West mining town. A healthy arsenal of equipment and weapons will be at players' disposal, but with one very special addition – something so powerful it will also appear in all other Call of Duty: Black Ops II Zombies maps (with the purchase of Vengeance DLC) – the Ray Gun Mark II.
Season pass owners will be able to download Vengeance at launch, while it will cost $14.99 for the general public. Call of Duty: Ghosts is headed this way in just a few months, so hopefully this can hold us all over until then.