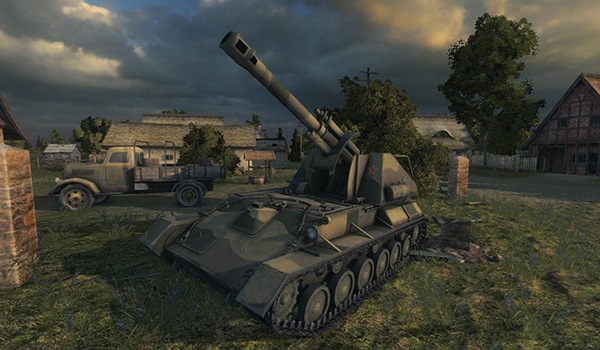 As previously detailed when Update 8.5 was releasing, the free to play hit from Wargaming, World of Tanks, is starting to see the newest one, Update 8.6, come online around the world over the course of the next few days. The update adds some tweaks to the balance of the in-game economy, new SPGs (self-propelled guns) to bring that type to Tier X, a new premium tank the British A33 Excelsior, and a new battle arena the Korean-set "Sacred Valley".
This new World of Tanks update has already been released for Europe on June 19th and next up to receive it will be the Southeast Asia on June 20th. Elsewhere in the world, those in the Americas will have to wait until June 25th to check out all the changes and new vehicles, while those in South Korea will have to wait the longest as it will not release until July 4th.
World of Tanks is a free to play MMO for the PC, which has also been announced as coming to the Xbox 360. Those wanting to check out World of Tanks can sign up at their website.