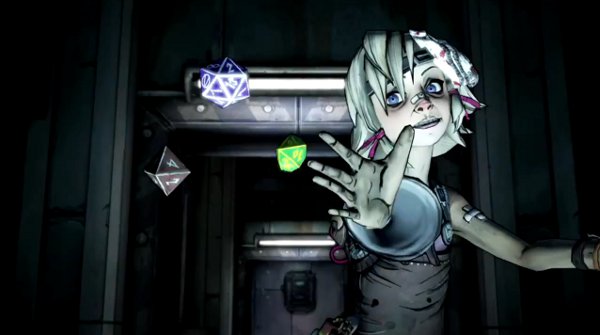 While the last DLC for Borderlands 2 was not part of the Season Pass, but did add a psychotic new character, the newest DLC is the final piece of the Season Pass giving access to "Tiny Tina's Assault on Dragon Keep". For the launch of this new DLC then, 2k Games and Gearbox Software have released a trailer showing off what players can expect from the crazy mind of one of Borderlands 2's most infamous characters.
Borderland 2 is known for it's more outlandish stylized approach and, from the trailer, it looks like they are going one better by setting up the entire DLC as a table top game run by Tiny Tina herself. With tropes from the fantasy world, as seen with Ellie wearing a Leia slave-esque outfit stating "This ain't going protect me for balls, but feel pretty hot right now. Ain't gonna lie."
Players wanting to see what "Tiny Tina's Assault on Dragon Keep" will have in store for them can view the launch trailer embedded below, while those wanting to download the DLC for Borderlands 2 can download it for free with the Season Pass or, or those without the Season Pass, for 800 MS Points on Xbox 360, $9.99 on PS3 or PC. Those wanting to know more about Borderlands 2 can check out our Review.