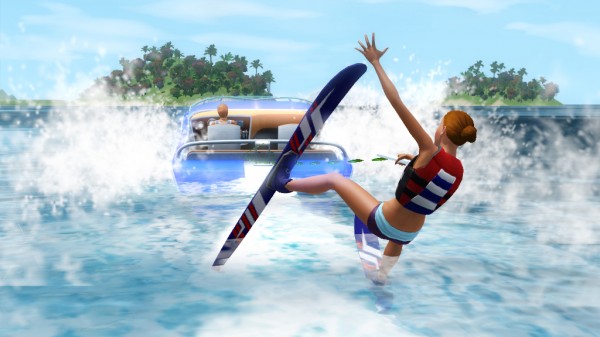 The newest expansion The Sims 3 Island Paradise seems to be coming along quite nicely as just last month EA released a nice walk through to show off what players would be able to expect. This time they've released a full fledged trailer to show off a few of the newest features and highlight that Sims charm.
From mermaids, to sea monsters, to plenty of underwater activities, the trailer shows that players can expect to find the gameplay they know and enjoy in an all new environment. But as the trailer doesn't have enough time to show too many details there will also be a The Sims Live Broadcast tomorrow, June 18 at 10AM PDT (June 19 at 3.00am AEST), focused on the underwater aspects of the expansion.
Players can watch the trailer embedded below to see the new features for themselves and those interested in the live broadcast tomorrow can find it HERE. The Sims 3 Island Paradise is set to release for PC in retail stores or Origin digital download on June 27th, with those that pre-order receiving the Limited Edition with the "Island Survival Pack". But that isn't all as EA has announced that if pre-orders top 4,000 copies, everyone who pre-orders before June 21st will also get The Sims 3 Barnacle Bay.