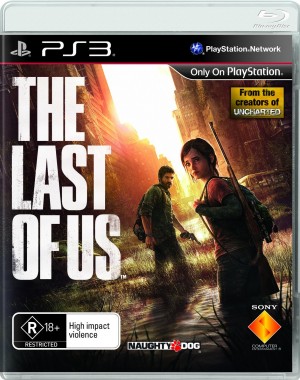 The Last of Us is one of the most highly anticipated titles in recent memory, and Australians won't have to wait very long to get their hands on the survival-action game.
On June 14th, Sony will be releasing the title in-stores and digitally through the PlayStation Store, and to commemorate its launch, Ricky Cambier – Game Designer at Naughty Dog Inc. – flew Down Under for a couple special evenings.
On the night of June 4th – as part of the Vivid Ideas event line-up – Ricky was the featured guest in a panel discussion called 'The Making Of… a blockbuster game'. I was lucky enough to attend and gain some insight on the creation of the game, and the whole developmental process. You can check out the highlights (and try to spot me in a green hoodie and black cap) in the video directly below.
'The Making Of… A Blockbuster Game' Vivid Ideas Panel
From the early ideas that inspired us through to all the final details, we've worked hard to bring to life the vision for The Last of Us. We've made sure it's something we are proud to deliver to our fans. It's really gratifying that people will finally be able to play the game, to get inside the story, and to experience the world we've created where a genuine feeling of survival is brought together with action gameplay. – Ricky Cambier
Then, the next night on the 5th, Sony held a community launch event at The Standard here in Sydney. I also attended this event, which was decorated amazingly well, with vines, leaves, graffiti and even had "military personell" with "attack dogs" (in quotes because they didn't really prove that…thank God!). A highlight video can be viewed embedded below.
The Last of Us has a recommended retail price of $99.95 and can be pre-ordered here.