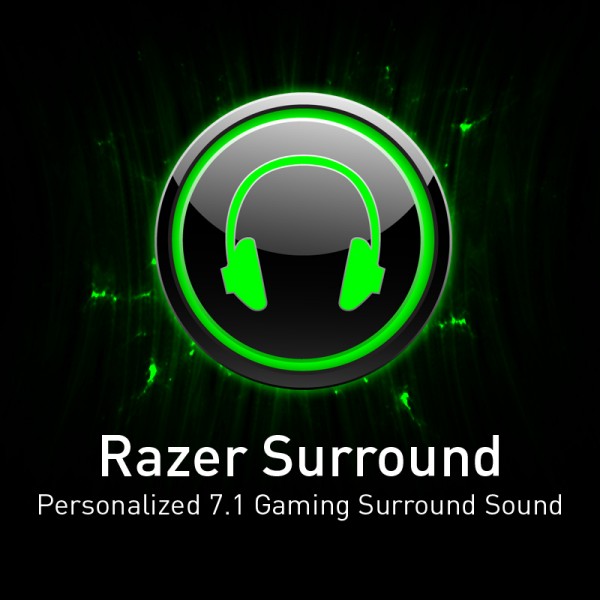 Razer released their new Razer Surround application to Windows computers as part of an update to their Razer Synapse 2.0 software suite. The application emulates 7.1 surround sound with any set of stereo headphones. Razer Surround provides users with a variety of customization options. In addition, the software provides sound tests that will help find the optimal settings for the user. The settings are stored in the cloud along with all other Razer Synapse 2.0 settings.
The software comes pre-loaded with profiles that are perfect for Razer's headphone offerings, but works with all stereo headphones. Be sure to check out our reviews of the Razer Blackshark and Carcharias headsets, which have ready made profiles in Razer Surround.
Razer Surround is normally a one time purchase of $19.99, but the fee is waived for those who register before  January 1, 2014. Instead, users are encouraged to make a donation to Child's Play Charity to help provide entertainment options to children staying in hospitals around the world.
Those interested can download the software for free. It is compatible with all versions of Windows Vista, 7, and 8.