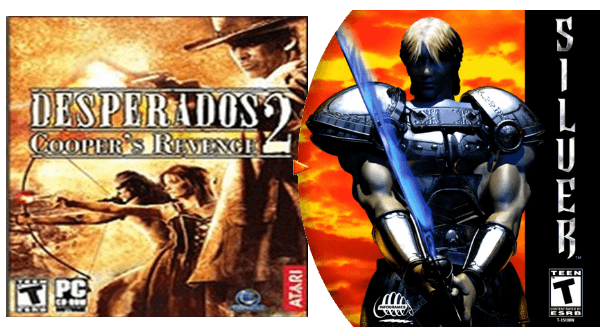 Nordic Games, the studio behind Jack Keane 2: The Fire Within and the Painkiller franchise, had a big announcement today involving one of the game industry's long-time giants, Atari.
It was revealed that Nordic picked up two of Atari's intellectual properties, Desperado and Silver. The acquisition was handled by Nordic Games Licensing AB, which is based out of Karlstad, Sweden (whereas the primary business is based out of Vienna, Austria).
Desperados games are steal-based real-time tactical computer games with previous releases in 2001 and 2006. In those games (Desperados – Wanted Dead or Alive and Desperados 2 – Cooper's Revenge) the players control various characters in a wild west setting, with the primary protagonist being knife fighter and gunslinger John Cooper.
Silver, released in 1999, is an Action RPG  for Dreamcast, Windows, and Mac OS. It was produced by Infogrames. It focuses on David, a young warrior whose quest is to retrieve his wife from the evil villain, Silver.
For more information you can check out the discussion over on Nordic Games' forum.