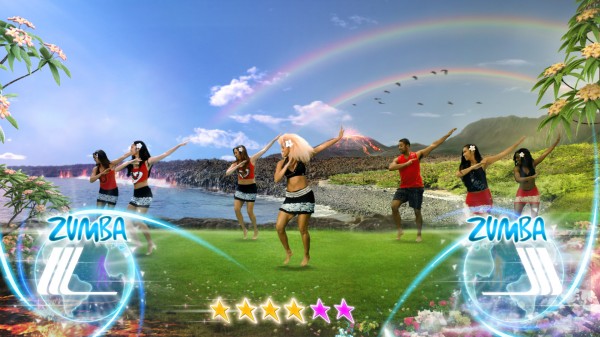 We've visited Hawaii on our 'Passport to Party' program, and now our next stop has been revealed to be Puerto Rico – the newest Zumba Fitness World Party destination.
Zumba fans can earn their second virtual passport stamp in the program by watching the trailer embedded at the bottom of this article and entering the code found at the end into their online passport at www.zumbafitnessgame.com. Those who register on the site and keep their passport up to date will earn up to four entries in the World Party Sweepstakes that will send one lucky winner and a guest on an all expenses paid trip to Puerto Rico! In addition, participants who earn all four destination stamps will also receive a $10 discount coupon off the game exclusively from GameStop.
Majesco has also launched the World Party Avatar Contest, whereby enthusiasts get the opportunity to have their own personal outfit design virtually re-created and included as part of the World Party Avatar Collection that will eventually be available on the Xbox Live games store. There are three simple steps to entering the competition:
Customize your own Zumba wear outfit by cutting, twisting and tying your apparel into a unique style that lets you flaunt your fitness!
Snap two photos of yourself (front & back of outfit) wearing your 'live out loud' look.
Submit your photos by July 10th using the registration form here.
Check back on a monthly basis as the publisher will be releasing new destination reveal trailers for a while to come. Zumba Fitness World Party is set to release in October for the Xbox 360, Wii and Wii U, with the Xbox One version coming at a later date (possibly at launch).