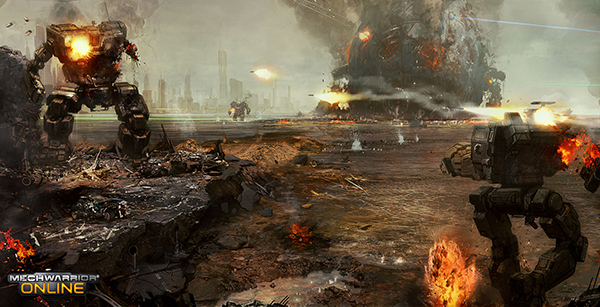 The free-to-play title MechWarrior Online is still in open beta, but it's slowly stomping its way towards launch this summer for the PC. Piranha Games and Infinite Game Publishing have unveiled "Project Phoenix", a pre-launch program offering a slew of in-game content that includes even more Mechs. But these ones happen to be rare and wield some dangerously effective perks.
From today onwards, you can pre-order up to four different Project Phoenix BattleMech packages with prices ranging from $20 USD up to $80 USD, the most expensive of which includes 12 Mechs.
These will be made available on October 15 and come equipped with the following:
Unique Project Phoenix BattleMech(s)* (dependent on package) featuring a 30% C-Bill Boost, 10% Loyalty Point Boost and an exclusive custom-designed exterior.
Two Bonus Standard Variant `Mechs
Up to Four Faction Cockpit Medallions
Custom In-Game Title and Forum Badge
Matching Mech Bay slots
Plus more! Full details and FAQ can be found at www.mwomercs.com/phoenix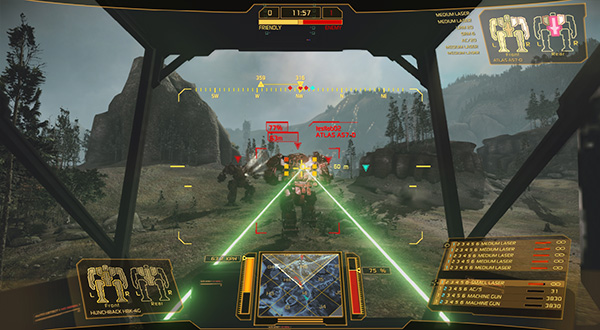 The limited edition PROJECT PHOENIX BattleMechs:
Locust – The Locust, a speedy reconnaissance `Mech, infamous for its quick speed and extremely quick manoeuvrability, was first introduced by Bergen Industries in 2499. Weighing in at just 20 tons, the Locust has been a fan favorite for decades.
Shadow Hawk – The Shadow Hawk is a versatile and quick medium `Mech at 55 tons, arguably most famous for its use by Grayson Death Carlyle of the Gray Death Legion. It was first built by Lang Industries in 2457 during the so-called 'Golden Age' of BattleMech creation.
Thunderbolt – The Thunderbolt is an eclectically armed heavy `Mech weighing in at a whopping 65 tons and was originally designed as a heavier `Mech by Earthwerks Incorporated in 2491.
Battlemaster – The Battlemaster is an Assault `Mech with a storied history and has been used in countless historic battles throughout the Inner Sphere. With an adaptable weapons platform this `Mech has been used in virtually every role and on hundreds of battlefields, including the Battle of Coventry by Wayne Waco, commander of the Waco Rangers and according to some, a pilot prodigy.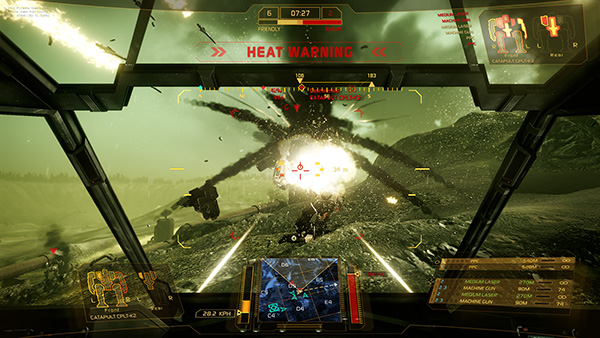 Those who pre-order any of the Project Phoenix packages in the first 30 days (June 25th to July 24th) will receive an Early Bird Bonus of 30 days Premium time. Those with Founder status who join in and pre-order will additionally receive their exclusive Founders Icon as a cosmetic Hanging Item to decorate their Mech cockpit.
Once Project Phoenix is over, the special Mechs with custom exteriors and camo specs won't be available again. Fans can expect "several major new game features between now and launch." If you're curious, you can visit and signup at the official site.