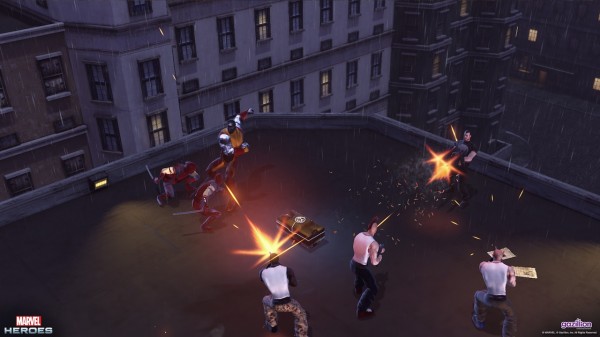 "It's clobberin' time!" Marvel Heroes – the free-to-play action-MMORPG from Gazillion Entertainment – has launched worldwide for PC, with a Mac version in development for later release.
The game will feature 21 of your favorite Marvel Universe super heroes (at launch) from Iron Man, Thor, Hulk and Captain America to Spider-Man and Wolverine, all of which battle through an original, meaty story written by legendary comic book writer Brian Michael Bendis. They also each have unique and extensive levelling systems, power trees and equipment. President and COO of Gazillion Entertainment – and visionary behind Diablo and Diablo II – David Brevik, said;
For over three years we've been building Marvel Heroes to be an exciting, free-to-play massively multiplayer action game, and we are ecstatic to finally put it in the hands of Marvel fans and gamers alike. The creation of Marvel Heroes has been a labor of love.  As a die-hard Marvel fan, it's an honor to give players the chance to take on the roles of their favorite Marvel Super Hero in an epic adventure.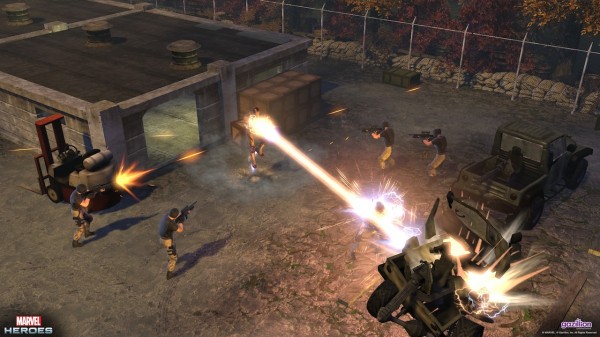 Along with the above features, over 70 years of Marvel history will be paid homage with numerous costumes available to wear, including those seen in The Avengers film. With the ability to instantly swap between characters and set across diverse locations, the fast-paced, action-RPG gameplay of Marvel Heroes (which also includes PvP and End-Game) will provide an intense, but fun experience. Gazillion will be adding new content to the title over frequent updates, from additional story missions to new playable characters, end-game content and much more.
You can download Marvel Heroes from www.marvelheroes.com or via Steam (an internet connection is required to play). We will have our own review up in the coming days. In the meantime, check out the latest episode of the motion-comic, The Chronicles of Doom.