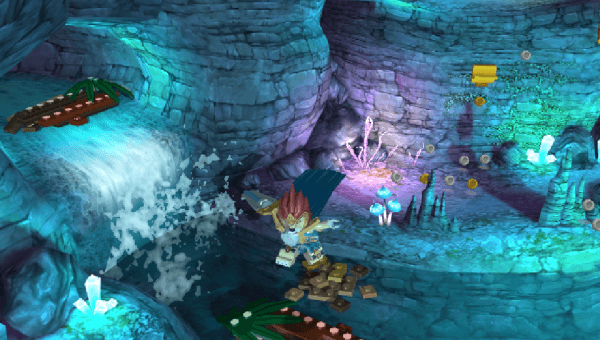 LEGO Legends of Chima: Laval's Journey marks the first game for the new original IP from longtime LEGO game developers Traveller's Tales Games (TT Games) and publisher Warner Bros. While a much larger entry into the Legends of Chima is still in the works with the online game, which just announced its beta, Laval's Journey gives the first glimpse of the world of Chima and the animal tribes therein.
Releasing soon onto PS Vita and Nintendo 3DS, players can get a jump on what to expect in Laval's Journey with the launch trailer that was also released that explains just who Laval is and why he's on his journey. The game will also include more than 60 characters and while not as big as some LEGO games is still a whole lot to choose from, especially as a new IP.
Those wanting to watch the launch trailer for LEGO Legends of Chima: Laval's Journey can find it embedded below, while those wanting to get their hands on the game can find it in stores when it releases June 21st in Europe. Though a Nintendo DS version will also be coming in Fall.