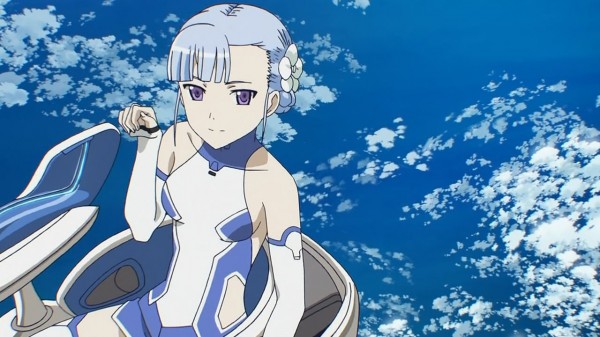 Today Viz Media announced that they are planning to release all of the first season of Rinne no Lagrange in North America in one set. This set will be available for purchase next week on June 11th on both Blu-ray and DVD under the anime's English name: Lagrange – The Flower of Rin-ne.
The Blu-ray version of the anime will cost $54.97 US while the DVD will be $44.82. As far as bonus features go, both sets will include production art, clean opening and ending sequences and bonus shorts called "Kamogawa Drama" which will be comedic mini-episodes that follow the main characters' lives in Kamogawa city.
For those who don't know, Lagrange – The Flower of Rin-ne follows the story of Madoka Kyono who is always energetic and helps those in need. However when a mysterious girl named Lan asks her to pilot a Vox robot to defend her hometown from mysterious aliens. Samples of how the anime's English dub will sound can be found here and a brand new trailer celebrating the anime's upcoming release can be found below.