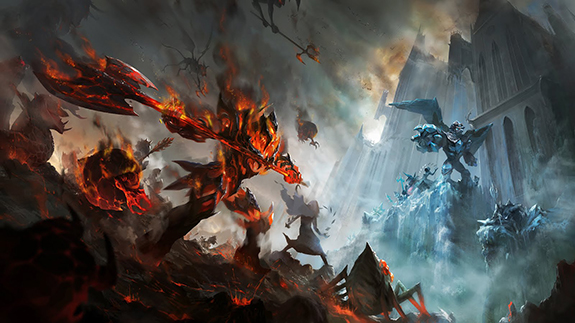 American McGee's Spicy Horse Games Studio has partnered up with DeNA to bring a brand new game to mobile gamers that is called Hell Invaders.
This partnership means that Spice Horse's game Hell Invaders will see release on DeNA's Mobage social gaming network for mobile devices.
"We here at Spicy Horse are really looking forward to our partnership with DeNA on Hell Invaders," said Spicy Horse studio head American McGee. "It's not very often we get a chance to suck magic knowledge of successful development directly from the brains of such awesome hosts. Combining their DNA with our already bizarre flaming horse form will result in something awesome or hellish – or both!"
Hell Invaders is currently the working title of the game and changes may be made. It is slated to hit the Google Play and iTunes App Store in the future. Stay tuned for more details on Hell Invaders as it comes to light.