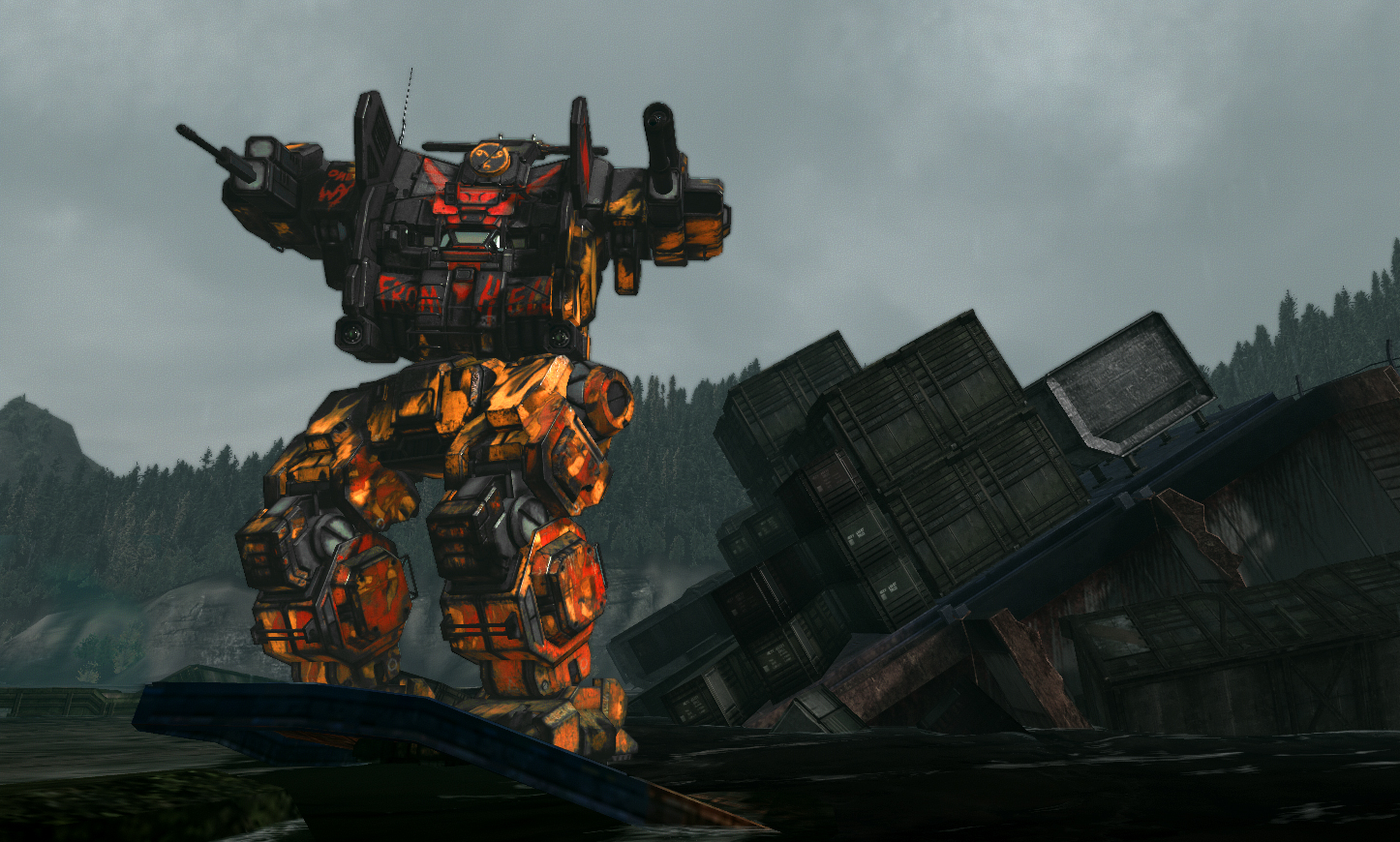 Fans of MechWarrior Online better apply some sunscreen and put on their sunglasses because the latest Hero Mech to come off the production line is packing some serious heat. The Hero version of the JagerMech, the FireBrand JM6-FB weighs in at 65 tons and gives pilots a 30% in game 'C-Bill' Bonus. The new model also sports a combination of dual PPCs and dual AC/2s, which means any mech out in the open without any defenses will be obliterated in a matter of seconds. FireBrand is the latest in a series of new Mechs introduced for the game in recent months, joining the fray alongside BlackJack and Misery.
Piranha Games normally brings a host of updates along with its new Mechs and this release is no different. The latest update includes a slew of new game enhancements, including weapons buffs, improvements to the user interface and the ability to take screenshots in game with the keyboard.
A new camo pattern skin named Sherman is also available and will make your Mech look like a tank that has travelled in time all the way from WWII. That's not all for this update though, as four incredibly dangerous trial Mechs are now available to take for a test drive. These include:
Spider SDR-5D
Hunchback HBK-4P
Cataphract CTF-4X
Atlas AS7-RS
As always, these trial Mechs are 100 percent free and available to any and all pilots who want to try different lance combinations and battle strategies before hitting the Inner Sphere to cause ultimate carnage against enemies.
For the full list of goodies included in the update, including all patch notes, check out the official forum topic. If you want to get more information on the game or just want to jump right in, you can do so for free at the MechWarrior Online Official Website. You can check out a trailer of FireBrand heating up the battlefield below.