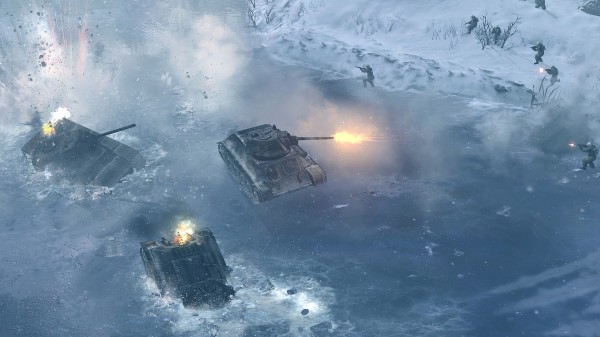 It seems that Relic Entertainment and SEGA want to make sure that players don't forget about Company of Heroes 2 even though they just released a trailer just a few days ago. Well regardless, they have gotten together to release another trailer this time focused on the tank on tank warfare present in the upcoming sequel.
Interestingly enough, even though the trailer starts off all about the tank on tank warfare, they make it a point to show off that there will be plenty more than just tank on tank action. From planes, to half-tracks, to Katyushas (which I made a point of noting last time too), Company of Heroes 2 is set to provide the ideal WWII experience with plenty of units and vehicles to round out the experience.
Those wanting to watch the trailer can find it embedded below to see the tanks and everything else to gear up for the release of Company of Heroes 2 June 25th, 2013 for PC. Those that know they want it day one can still pre-purchase it from Steam for the standard or Digital Deluxe edition to capitalize on the pre-purchase offers.