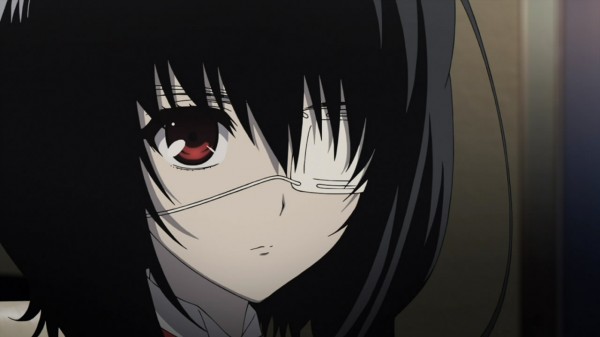 Today Sentai Filmworks announced who will be voicing who in their English dub of the Japanese anime Another. The English cast is as follows:
Monica Rial – Mei Misaki
Greg Ayres – Kouichi Sakakibara
Jessica Boone – Izumi Akizawa
Chris Patton – Naoya Teshigawara
Molly Searcy – Reiko
David Matranga – Mr. Kubodera
Sonja Meadow – Miss Mikami
Josh Grelle – Tomahiko Kazami
Brittney Karbowski – Sakuragi Yukari
Blake Shepard – Ikou Takabayshi
Margaret McDonald – Aya Ayano
Carli Mosier – Sanae Mizuno
Marcy Bannor – Tamie
Carl Masterson – Ryouhei
Christopher Ayres – Yousuke
Tiffany Grant – Bird
Sentai is currently planning on releasing the anime on July 30 on both DVD and Blu-ray. For those who don't know, Another is a horror novel adaptation which centers around a high school class that has been cursed. This curse sees random members of the class dying in horrific ways.