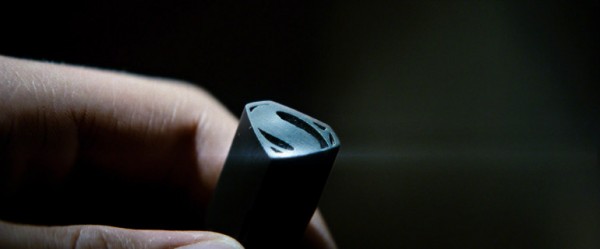 Man of Steel is set to touchdown in theaters everywhere in just a few short weeks and as we draw ever closer, Warner Bros. has been pulling out all the stops and driving their hype-train at full speed.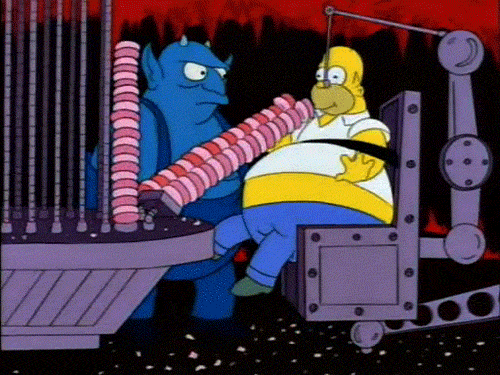 The aggressive marketing style being employed by the film and game publishing giant reminds me a lot of a particular episode of The Simpsons, where Homer sells his soul for a donut, after which he is condemned to Hell and sent to the "Ironic Punishment Division." Here he is forced to eat "all the donuts in the world!" Though Homer, much to the chagrin of his gaoler, just sits in his chair growing steadily fatter and demanding "more!"
I feel like we are the ones strapped to the chair, with Warner Bros. telling us that we can have "All the teasers in the world!" Today they have given us yet another TV Spot. For those playing along at home, this is the ninth such teaser video (you can check out spot number seven here).
The spot, although only thirty seconds long, gives us a little more as-of-yet unseen footage. As much as I am one of those people who keeps demanding more, I just hope that with all we have been fed while strapped to our Ironic Punishment Chairs, our hunger and appetite for the film hasn't been spoiled.
You can check out the latest video below, and if thirty seconds isn't enough Superman goodness for you, then check out the latest full-length trailer. As usual, be sure to stay tuned to Capsule Computers for all the Man of Steel information as it becomes available.