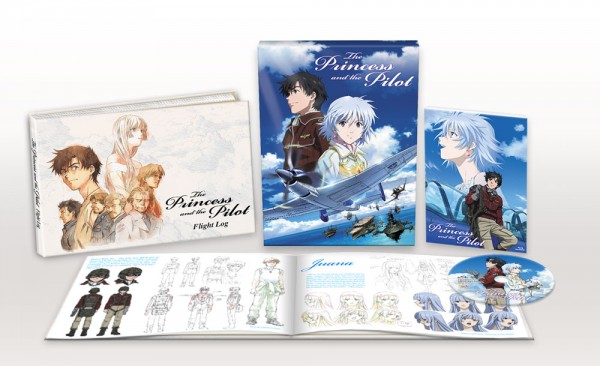 Today NIS America has released their first anime film in the form of The Princess and the Pilot. Ever since the company started bringing anime to North America in late 2010, they have released a number of anime series however this is the first time that they have brought over an anime movie.
The Princess and the Pilot follows the story of a young fighter pilot who must fly the princess of the Levamme Empire through warring airspace in an effort to put a stop to the war. However their journey will be one marred with battles and who knows what type of changes will occur on their journey.
As standard with an NIS America anime release, The Princess and the Pilot comes with premium edition packaging including a hardcover artbook, an oversized chipboard slipcase and a few on-disc extra features. It is worth noting however that the release is Blu-ray only and no DVDs will be included.