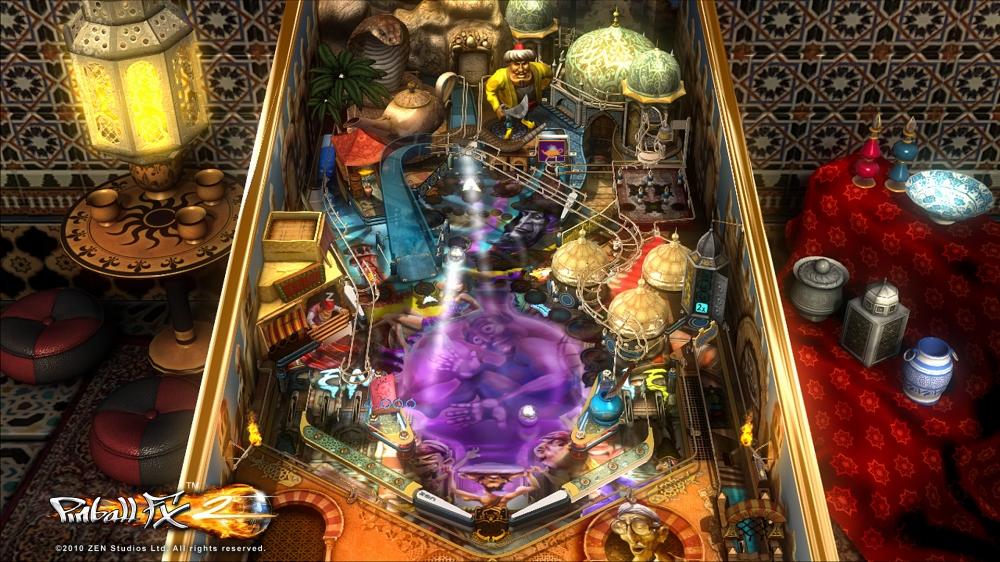 Zen Studios, the definitive leader in videogame pinball, has announced that Pinball FX2, which is currently available for Windows 8 and Xbox 360, will be makings its way to Steam on May 10 with support for all Windows platforms from XP and up. The initial download will be free and users can populate their pinball collection with a large lineup of DLC tables available for download.
The following pinball packs that contain 4 tables each (apart from the Star Wars pack with 3) will be available on Steam at launch for $9.99 each:
Marvel Pinball
Marvel Pinball: Vengeance and Virtue
Marvel Pinball: Avengers Chronicles
Pinball FX2 Core Collection
Zen Classics
Zen Studios will be supporting Pinball FX2 on Steam with new and exciting pinball content, and will continue to implement new features and innovative social connectivity that has breathed new life into the pinball genre. A trailer for the steam version of Pinball FX2 is down below and you can check out our review of the Xbox Arcade version of the game here.