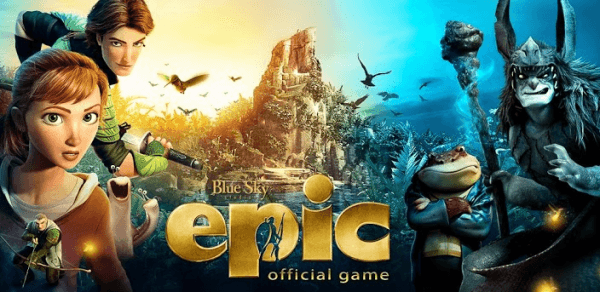 Gameloft and Fox Digital Entertainment have today announced the launch of the official mobile game tie-in for the upcoming 3D animated film Epic from Blue Sky Studios and 20th Century Fox, starring Amanda Seyfried, Beyonce Knowles, Colin Farrell and many more in a truly star-studded voice cast.
Epic the official mobile game promises an exciting adventure true to the theatrical experience, taking audiences on a magical journey through a secret world of hilarious creatures, visually spectacular locations and incredible aerial battles. Here are the following features:
Create and Grow a Thriving Forest Kingdom
Build your own Jinn kingdom and watch it come to life
Play fun mini-games for ultimate rewards
Battle to Protect the Jinn Kingdom
Defeat Boggan bosses with a final last stand against their leader, Mandrake, in single-player campaign (PVE)
Train diverse Leafmen units to strategically fight in different battle locations from Moonhaven all the way to the perilous Wrathwood
Explore a Social World
Connect with your friends and help them grow their kingdom
Challenge other Leafmen armies, built by players around the world, in friendly feats of strength in the multiplayer (PVP) battle mode
The game is available right now on the App Store and Google Play, whilst Epic is in theatres this winter in Australia. You can check out the trailer for the film embedded below.