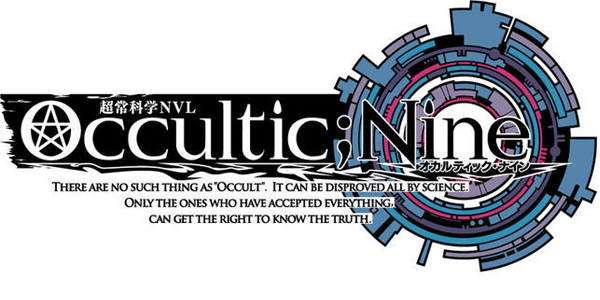 Earlier in the year Chiyomaru Shikura, creator of Steins;Gate, revealed plans for his next work Occultic;Nine. Chiyomaru also specified that his debut novel is not the proper fourth "science adventure" following after Chaos;Head, Steins;Gate and Robotics;Notes, though it could be considered the fourth in the Shikura body of work. The "paranormal science" novel is set to be released August 25th and will be illustrated by Pako (character designer of Un-Go) from Overlap.
"The story follows nine idiosyncratic individuals, including a black magic proxy/medium and a dojin manga creator. Little incongruities that occur around these nine eventually lead to larger, unimaginable events that may alter what is considered common sense in this world."
So far four characters of the nine member cast have been revealed:
Yuuta Gamon – An unkempt seventeen year old student and paranormal blogger who goes by the self proclaimed  title of NEET God.
Sarai Hashioue – A nineteen year old university freshman who lives in Kichijouji. He despises useless things and demands a direct approach to all things. Hates fantasy. Goes under the online handle SARAI.
Ryouka Narusawa –  A sixteen year old first-year high school studen. Dreams of producing and singing her own songs in the future. Described as being fair skinned and naïve to the world, and being a girl with big dreams.Goes under the online handle Ryoutasu.
Miyu Aikawa – A sixteen year old moe star of NicoNico fortune telling videos. Goes under the online handle Myu.