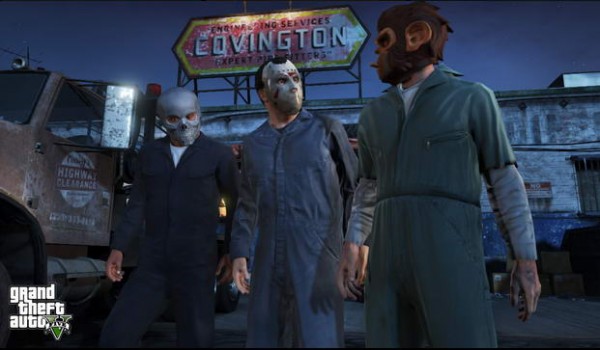 Rockstar Games have released twelve new action-oriented screenshots from Grand Theft Auto V (GTAV), available on PS3 and Xbox 360 as of September 17 this year.
Earlier this year a Plethora of Grand Theft Auto V screenshots were released to show the specialties of each character, Michael, Franklin and Trevor.  
The latest set of screens captures the most ambitious game Rockstar has to offer yet, from their GTA collection; with explosive heists, masked units and deadly firearms, cruising through the streets of Los Santos on motorbikes and convertibles, soaring over mountains in airplanes and parachutes and heading underwater with submarines and scuba diving!
So don't wait any longer than you already have to and pre-order Grand Theft Auto V now on Xbox 360 or PS3.