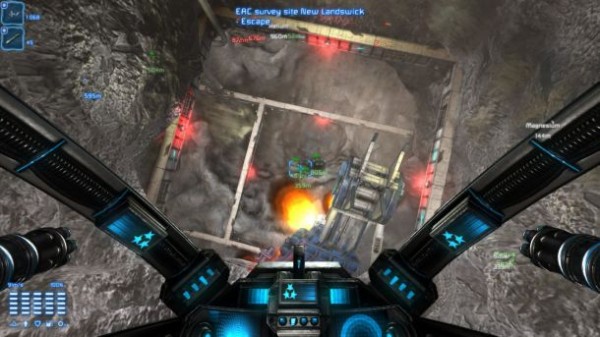 Miner Wars 2081 – the new 6DOF (Six degrees of freedom) action/survival/space based flight-sim from indie development outfit Keen Software House was recently approved for PC release on Steam by Greenlight Community, and is now available in the Steam Store.
The game places players in an advanced mining ship and offers access to a fully destructible open world environment. Players will also find themselves immersed in an epic storyline that comprises of single player and co-op options, as well as a death-match and multiplayer aspect. What's more, the story mode seems far from linear. Mission types vary greatly and range from basic to complex:
'Rescue, exploration, revenge, base defense, theft, transportation, stealth, search and destroy, pure harvesting, racing, or just flying around and destroying everything you see.'
A free BETA stage demo is also available should you wish to try before you buy.