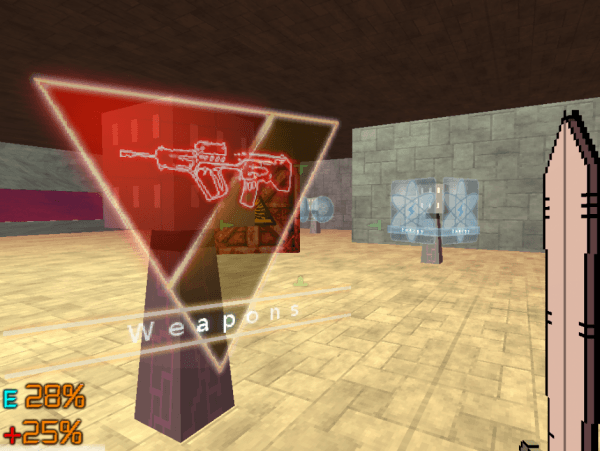 One man indie development team phr00t released a major update to his procedural generated shooter 3089. The update adds a plot to 3089 and includes several different endings to the story. phr00t announced that additions or more changes to story may occur in the future. The update also adds a few tweaks including an in game compass, a heavily requested feature by players.
phr00t also shared some his future plans for 3089. They include biome changes, acid rain, and the new hoverboard vehicle.
3089 is the sequel to 3079. The game is a proceduarally generated FPS that runs on Linux, Mac, and Windows. It is available on Desura for $10.94 USD for the duration of the alpha testing.