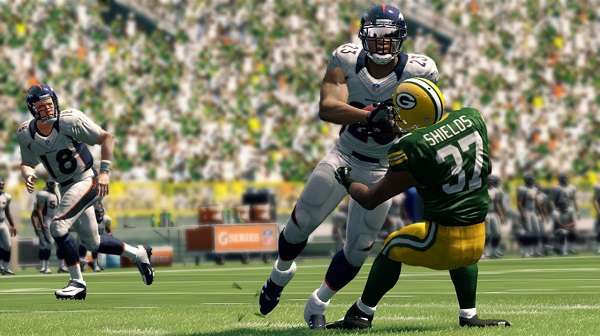 When the Wii U debuted last year, EA released a less than stellar version of Madden 12 on the console but it looks like EA has chosen to completely skip the Wii U this year. In a response to Joystiq an EA sports rep revealed that the company has no plans to bring Madden NFL 25 to the Wii U in 2013.
To be a bit more specific they stated the following: "We will not be releasing a Wii U version of Madden NFL in 2013. However, we have a strong partnership with Nintendo and will continue to evaluate opportunities for delivering additional Madden NFL products for Nintendo fans in the future."
While there are certainly other titles that may be released on the Wii U eventually, this is not the type of news the dust collecting console needs at the moment, but with Nintendo promising a number of Nintendo Directs during the week of E3, fans of Nintendo will have to play the waiting game for at least one month longer.