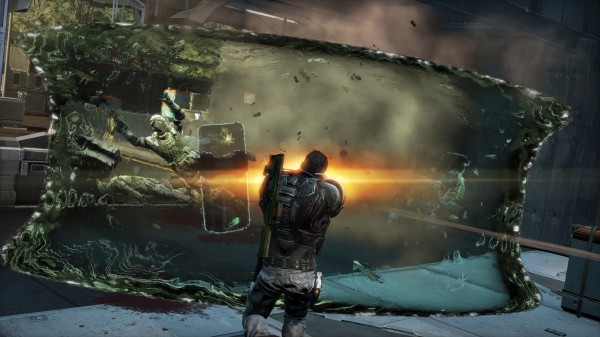 Fuse – Insomniac Games' first new IP since Resistance was introduced in 2006 (excluding the Facebook game Outernauts) – releases tomorrow in Australia. But Americans have already got their hands on the team-based shooter, and the developers have released a helpful Tips and Tricks video, which can viewed embedded at the bottom of this article.
They will help you learn how to combine your Fuse-powered weapons to gain maximum points in the co-op campaign, master the intricacies of the wave-based "co-petitive" Echelon mode, and watch as Insomniac's lead designer strategically leaps between agents at will, during combat, to elude dangerous scenarios. Insomniac intentionally made Fuse a challenging experience to master, so use these developer tips to stay a step ahead during frantic fire-fights.
Also check out our Fuse hands-on preview and interview with Insomniac Games CEO Ted Price. We hope to have a review of the full release up soon.