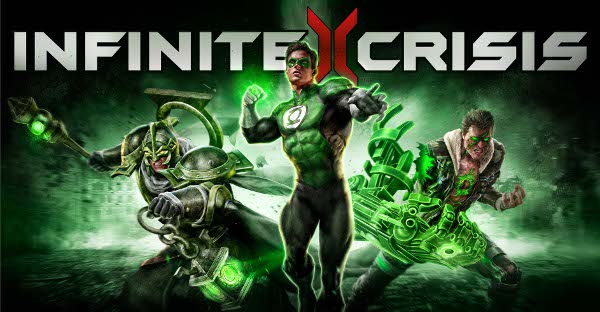 Upcoming MOBA from Warner Bros., Inifinite Crisis seems to have no shortage of new champions. Just last week they were showing off Shazam, and now this week the team at Turbine have some more to show off with new key art for Green Lantern and the announcement of Cyborg. While players can see the Green Lantern key art above features the likes of Arcane Green Lantern, Prime Green Lantern, and Atomic Green Lantern, those wanting to know more on Cyborg can find it below.
Cyborg, for those that didn't know, is a cyborg as his name suggests, but that doesn't mean he's all brute power either, as he has the intelligence to match. Thanks to the addition of alien technology, Cyborg can provide ranged attacks with heavy damage. Since he starts out hitting hard Cyborg's additional attacks augment and compliment his normal basic attack to make them even more effective. Players can find even more information in the video embedded below.
Infinite Crisis is currently set to release on PC and while it is still in closed beta, players can sign up to join HERE.