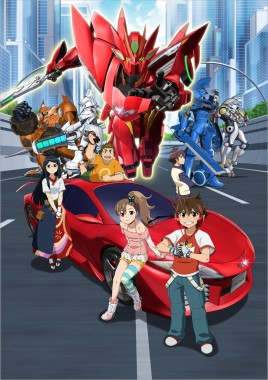 Square Enix's new franchise Gyrozetter recently got an anime adaptation which is airing on TV Tokyo in Japan. The Gyrozetter franchise itself has already spawned an arcade game and a 3DS RPG game is currently in the works.
In order to promote the franchise in all its iterations, Square Enix have begun streaming the Gyrozetter anime series' first episode on their official Youtube channel. The episode which can be seen below is entirely in Japanese and does not feature English subtitles, but the action should speak for itself.
Gyrozetter is set within a world where teenagers drive cars that just so happen to transform into mecha and fight them, as one does when they are piloting a giant robot. Race on, Gyrozetter!