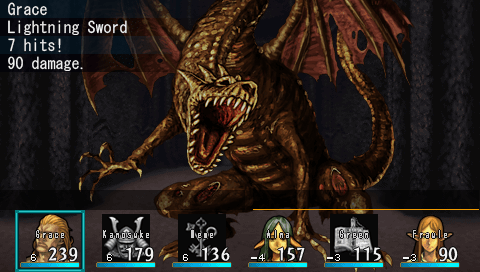 Ghostlight Games have just made a major announcement that they will be localizing the first-person dungeon-crawling JRPG Eliminage Original for the PSP in PAL regions.
Eliminage Original is a very unique PSP JRPG due to its first-person dungeon-crawling gameplay. Ghostlight plans to release Eliminage Original through the PSN with a boxed collector's edition rumoured for somewhere down the line.
According to Ghostlight, Eliminage Original has the following features:
Classic First Person Dungeon Crawling
Hugely rewarding turn-based combat with a wealth of enemies to encounter
Tackle dozens of quests in any order you choose
Massive variety of dungeons to explore
Create Your Party: Many races, jobs and skills to master
The game itself is developed by Japan's Starfish-SD of Heavenly Guardian fame. The Ghostlight release of Eliminage Original will include the recent North American patch to the game's translation.
You can check out some brand new screenshots for the exciting Eliminage Original as provided by Ghostlight Games below. No date has been confirmed as of yet for the release of Eliminage Original. Stay tuned for more information on this title as it comes to light.