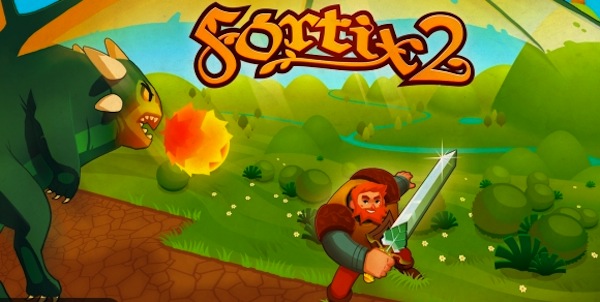 Debuting at the price of $9.99 Nemesys Team Studio's Fortix 2 will reach the low price of $1.99 starting tomorrow, there is a catch however as this great deal can currently only be found on the Steam network but more outlets will be announced at a later time. And the price cut is not the only reason to be excited as Steam is celebrating the announcement on SteamGifts.com by giving away 2000 Steam of the original Fortix game to the lucky winners.
For those not in the know Fortix 2 has gamers controlling main character Sir Fortix as he tries to overcome the evil power that main antagonist Xitrof has spread through our heroes homeland. The gameplay is reminiscent of the game Qix combined with a strategic turret defense style game with some twists. The players must go through the various regions that have become overrun with evil and purge that area of enemies. The developers haven't made a small game either as the title spans forty-five levels and four very different environments for the players to conquer and cleanse.
With the price cut taking effect the developers are expecting to open the title up to an even larger market of strategy fans than it had previous access too, and hopefully will make it easier for Nemesys to continue keeping the games coming.