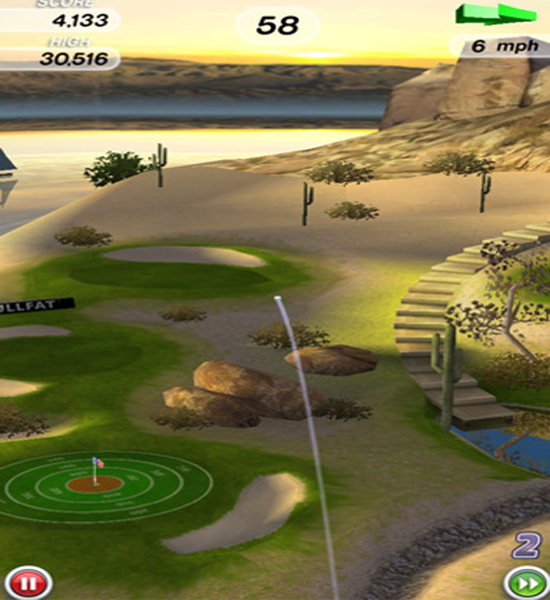 Developers Full Fat have just announced that their title Flick Golf, the top sports game in over 100 countries, has come back on the Android and iOS platforms and is absolutely free! But the title wont be just a direct port, Full Fat has added updated visuals, more challenges, and faster to bring fans and newcomers alike in for the action.
The game brings you the challenge of competing on several extremely detailed courses, but not in the manner you would expect from a golf game. Instead of selecting various clubs a la most other golf titles, you just flick your shots as you try your best to spin the coveted hole in one. Its not as easy as it sounds though, as hazards are ever present on the courses like the usual bunkers, trees, and water and lest we forget the effect the wind can have on an otherwise great shot.
Intense head-to-head action is also available via the Flick Golf Challenge mode, or race against the clock in the time-trial based Quickshot mode as well as a World Tour mode and put your skills against ridiculous conditions in Legends mode.
Additional information on Flick Golf as well info on their other releases can be found at Full Fat's official site.