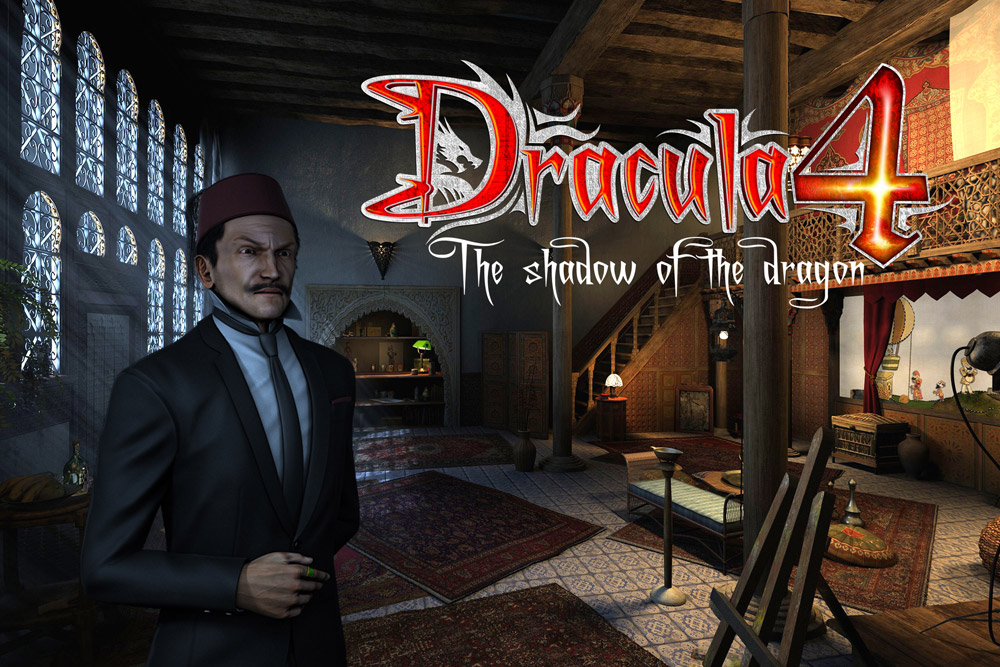 French company Anuman, publisher of Microids' Dracula series, has established a release date for the most recent entry into the Adventure genre series, Dracula 4: The Shadow of the Dragon. The game will be launching on the PC, Mac, iPhone, iPad and Android on the 19th of June.
To tie in with this newest information, a new Developer Diary has also been released and features Emmanuel Zaza (R&D Director) and Franck Berrois (Producer and Project Manager) talking about the gameplay mechanics featured in Dracula 4.
Fans of the Dracula series also have some more good news to look forward to. The Microids team is reportedly already working on a sequel to the game. Vice President of Microids Elliot Grassino explained the importance of the series of Adventure game fans and that the team is sure they will love Dracula 4 as well as the upcoming sequel.
You can check out the newest developers diary video below and a trailer for the game in one our previous articles.