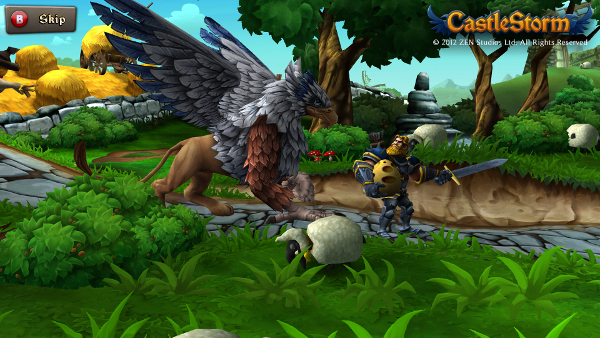 The newest game coming from popular pinball developer Zen Studios isn't a pinball game at all, but CastleStorm. While last we heard were a bit more details on the games multiplayer, now it seems players looking to have at it between their castles have a date to look forward to, with May 29th being the day.
Anyone who can remember building up castles and towers just to bring them crashing down, or even those that liked stomping on everyone else's creations should get a kick out of CastleStorm as it's the exact same principle in game form. With knights and vikings facing off to bring their opponents' castle crashing down around them, players will have 12 single player campaign levels and endless multiplayer as the game includes a castle editor to make their own creations.
Players wanting to get in on the knight vs vikings action can purchase CastleStorm for 800 MS Points ($10 USA) when it releases May 29th to the XBLA. Those wanting a little more can check out the release date announcement trailer embedded below to see a tiny bit of the knight and viking action.