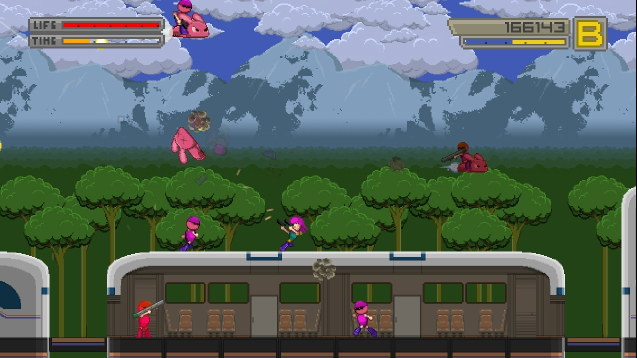 Bleed 2012 – a fast, fluid, retro-styled platform shooter brought to us by Indie Developer Bootdisk Revolution, was approved by the Steam Greenlight Community today for PC release. Bleed places its focus on slick, stylish aerobatic dodges, a compelling retro soundtrack and challenging, fast paced gameplay.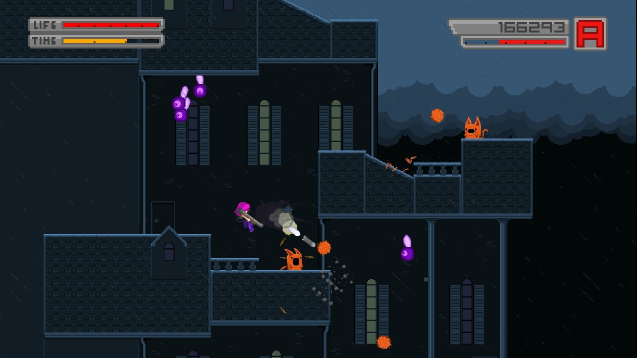 Additional features include:
A Bullet Time based control scheme, perform immensely satisfying bullet-dodging maneuvers and blitz rooms full of enemies like a boss.
Seven expansive stages packed with multiple set-pieces and bosses.
Tool up: Access to a complete arsenal of weapons, including a flamethrower, remote mines and a sword that deflects bullets.
A range of difficulty settings spanning 'laughably easy to maddeningly difficult.'
Local co-op (requires one controller minimum.)
Replay Value: Three unlockable characters that effect the gameplay mechanics in their own unique ways.
An unlockable arcade mode, take on the whole game with just one life.
An unlockable challenge mode, take on the bosses, tournament style.
The game boasts full 360 controller support and a demo of the first level is now available for download.
The full game is currently available to Xbox  360 players on the Xbox Live Indie Games Marketplace.